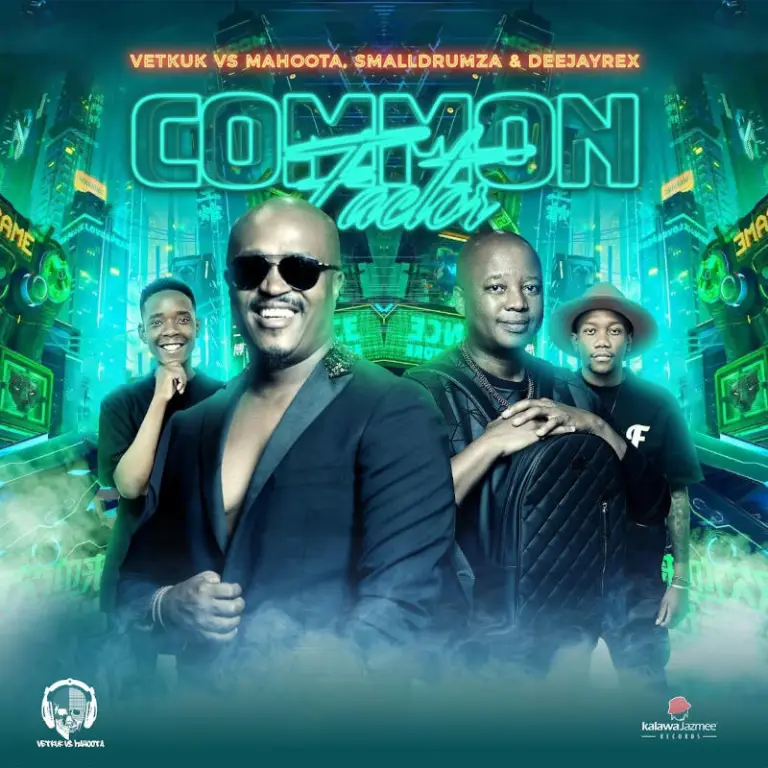 Vetkuk and Mahoota drops this new EP titled Common Factor.
The project holds 9 tracks featuring common artists in the project.
Vetkuk and Mahoota have appeared as a duo on tracks like Ha Omorata featuring Mr JazziQ, Mpura, Lady Du, FakeLove, Kevi Kev & Mellow & Sleazy and ePhone featuring Mfundo Khumalo, Kwesta, Bontle Smith, Thebe, Gaba Cannal & Moonkie.
In taking over 2022 for their fans, they drop this new track.
Vetkuk vs Mahoota – Common Factor EP
1. Vetkuk & Mahoota – Areetluwe 1,2 ft. SmallDrumZA & DeejayRex
2. Vetkuk & Mahoota – Monkey ft. SmallDrumZA & DeejayRex
3. Vetkuk & Mahoota – Ngwano ft. SmallDrumZA & DeejayRex
4. Vetkuk & Mahoota – Gun ft. DeejayRex & SmallDrumZA
5. Vetkuk & Mahoota – Rustcardi ft. SmallDrumZA & DeejayRex
6. Vetkuk & Mahoota – Jou Ma Se ft. SmallDrumZA, DeejayRex, Ntate Leleme & FlyZA
7. Vetkuk & Mahoota – Smash ft. SmallDrumZA & DeejayRex
8. Vetkuk & Mahoota – No Fear [Dub Mix] ft. SmallDrumZA, DeejayRex, Ntate Leleme & UmphathiTheRocker
9. Vetkuk & Mahoota – Luka ft. SmallDrumZA & DeejayRex