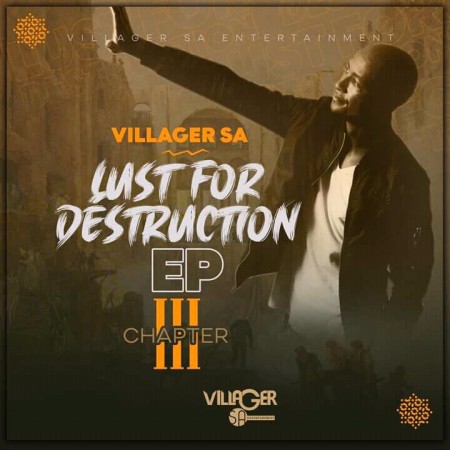 Villager SA brings the chapter three of his EP titled Lust For Destruction.
He keeps it as a follow to his previous chapters. The Amapiano DJ made his last appearance on Mind Mover.
Following the release of his Afro Yano of Phomolong and Vi Yano version of Magic Touch.
The producer keeps pushing his work forward as he drops this new chapter.
Villager SA – Lust For Destruction Chapter 3 – EP
1. Villager SA – Ark
2. Villager SA – Dinaka
3. Villager SA – Saga
4. Villager SA – Shadap & Dance
5. Villager SA – Shukran
6. Villager SA – Bodikela ft. GiantRats