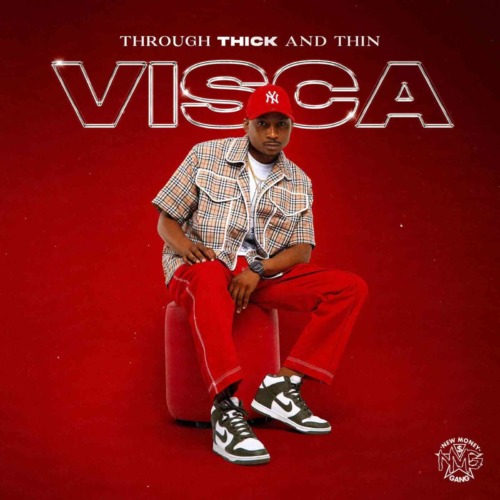 Visca releases his first-ever EP titled Through Thick And Thin.
He holds the project with 10 tracks speaking different stories with different artists on the project.
Artists like DJ Maphorisa, Kabza De Small, Daliwonga, Young Stunna, and a few more played their part in releasing the project for their lovers.
The New Money Gang artist released other tracks from it like Into Encane featuring Mas Musiq, Aymos & Madumane, UDlala Ngami featuring DJ Maphorisa & Nkosazana Daughter, and a few more groove.
Will his first EP be a smash or pass? The question still keeps rolling but Visca is definitely enjoying the moment.
Visca – Through Thick And Thin – EP
1. Visca – UDlala Ngami ft. DJ Maphorisa & Nkosazana Daughter
2. Visca – Siya Jola ft. Sir Trill
3. Visca – Duze Kwami ft. Raspy & Murumba Pitch
4. Visca – Visca Vimba ft. DJ Maphorisa, Murumba Pitch & Daliwonga
5. Visca – Into encane ft. Mas Musiq, Aymos & Madumane
6. Visca – Cheese Melrose ft. Semi Tee, Ma Lemon & Kammu Dee
7. Visca – Ae Suke ft. Kabza De Small & Young Stunna
8. Visca – Stop It ft. Kabza De Small
9. Visca – Celeb ft. Felo Le Tee, Genaro, Zulu Tariana & M.J
10. Visca – Ngiyaz fela ft. Daliwonga & Murumba Pitch