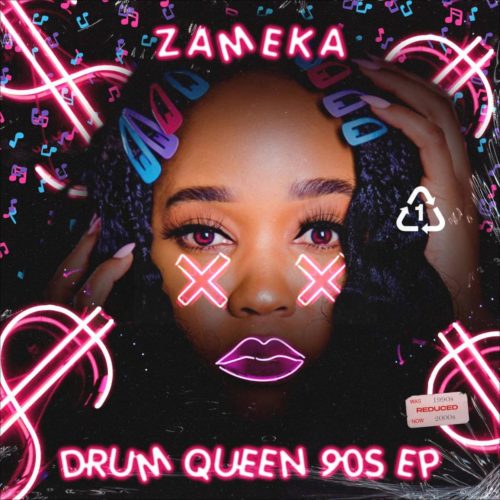 Zameka appears with her latest EP titled Drum Queen 90s.
Making an appearance this time again in the Afro House genre. She drops 8 amazing tracks carefully arranged as an EP.
She opens the EP with All My Love which she took herself before giving the EP out to featured artists.
The EP features the likes of Brewed Souls, Afro Brotherz, and a few more inclusive. She rounds the EP up with Beautiful where she made a summary of the success the EP holds and attains.
As a new project, she delivers the amazing track to her fans.
1. Zameka – All My Love
2. Zameka – Dear Life ft. Brewed Souls
3. Zameka – Boomerang
4. Zameka – Take Me Back ft. Afro Brotherz
5. Zameka – Phakama ft. Dj Sox & Ivan Micasa
6. Zameka – Been Through It All
7. Zameka – Ngenze Njani
8. Zameka – Beautiful