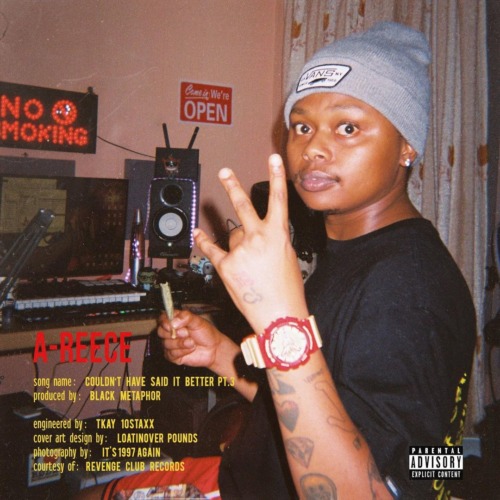 A-Reece celebrates his 25th birthday with the third instalment of Couldn't Have Said It Better . It arrives 4 years after the iconic Part 2 threw the rap industry into a whirlwind.
It's worth noting that all editions of CHSIB arrived on A-Reece's birthday (March 27)  with the first one being released when he turned 20. A-Reece famously placed a call to Slikour on the Part 1 which mostly aimed bullet at Emtee and Ambitiouz Entertainment.
On Part 3, A-Reece now assured of his stand in South African music, is less reflective and more about his present status.
A-Reece – Couldn't Have Said It Better, Pt.3
RETRO
A-Reece – Couldn't Have Said It Better, Pt. 1
A-Reece – Couldn't Have Said It Better, Pt. 2