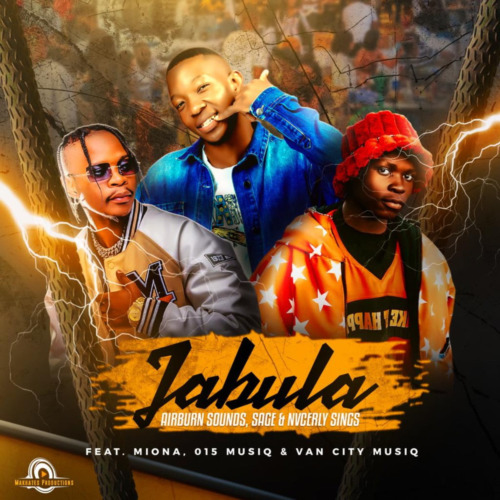 "Jabula" by Airburn Sounds, Sage, and Nvcely Sings, featuring Miona, 015 Musiq, and Van City MusiQ, is a collaborative Amapiano track that exudes a sense of joy, celebration, and unity. The song combines the vibrant Amapiano beats with a rich vocal ensemble, creating a lively and infectious composition.
The production in "Jabula" is characterized by rhythmic beats and melodic synths that make it impossible not to move to the music. The vocal performances by Miona, 015 Musiq, and Van City MusiQ add depth and harmony to the track.
Tyraqeed and Mr Brown pulled up with Airburn Sounds recently when they dropped Ghodoba.
"Jabula," which translates to "Rejoice" in isiZulu, carries a message of celebration and togetherness. It's a song that invites everyone to come together, dance, and find happiness in the moment.
With its energetic rhythm and harmonious vocals, "Jabula" is a fantastic addition to playlists for joyous occasions, gatherings, and celebrations that call for dancing and unity.
Airburn Sounds, Sage & Nvcely Sings – Jabula ft. Miona, 015 Musiq & Van City MusiQ