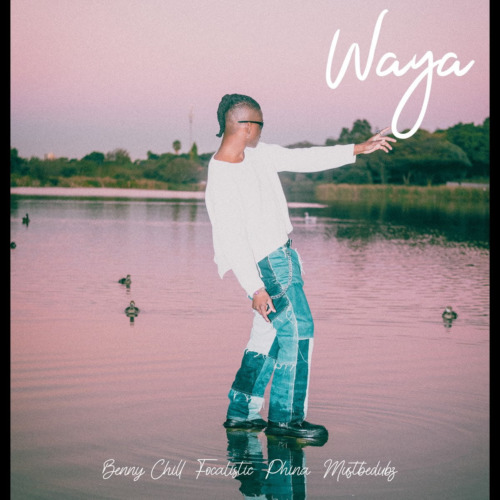 Embrace the energy and charisma of Benny Chill's "Waya" as he teams up with Focalistic, Phina, and Mustbedubz in this dynamic collaboration.
It kicks off with a captivating introduction that sets the stage for the fiery verses to come.
Benny Chill's bold and confident delivery immediately commands attention, while Focalistic, Phina, and Mustbedubz add their unique flair to the track, contributing their own distinct styles and flows. Costa Titch and Champuru Makhenzo recently included him on Kamo Mphela featuring BabyDaiz.
The lyrics are a celebration of success, ambition, and the hustle to achieve greatness. The artists' verses are a testament to their individual journeys and the collective spirit of triumph. Each artist's contribution adds depth and authenticity to the track, making "Waya" a powerful anthem that resonates with listeners.
The track's vibrant instrumentation and energetic rhythm create an irresistible groove that invites listeners to move to the beat. The collaboration between Benny Chill, Focalistic, Phina, and Mustbedubz is seamless, resulting in a sound that is both cohesive and innovative.
As "Waya" unfolds, it exudes a sense of confidence and determination, inspiring listeners to chase their dreams fearlessly.
Benny Chill – Waya ft. Focalistic, Phina & Mustbedubz