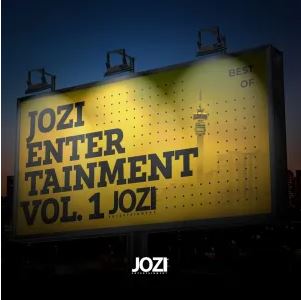 "Best of Jozi Entertainment, Vol. 1" is a compilation that serves as a showcase of the diverse talent and musical offerings of the Jozi Entertainment label.
The album is a curated selection of tracks that span various genres, from Amapiano to hip-hop and beyond.
Each track on the compilation represents a different facet of the Jozi Entertainment roster, with artists bringing their individual styles and creative visions to the table. The album is a celebration of musical diversity, capturing the spirit of the Jozi music scene and its ability to cater to a wide range of tastes.
"Best of Jozi Entertainment, Vol. 1" is more than just a collection of songs; it's a snapshot of the label's commitment to fostering creativity and providing a platform for emerging artists. The compilation serves as an introduction to the musical landscape of Jozi Entertainment, making it an essential listen for anyone interested in exploring the label's offerings.
Best of Jozi Entertainment, Vol. 1
1. Deep Sen & KingTalkzin – Jozi Entertainment (PSP Mix) ft. Lannie Billion & Mthandazo Gatya
2. Tumisho & DJ MANZO SA – Sax Dance
3. Deep Sen & KingTalkzin – Isithembiso (PSP Mix) ft. Lannie Billion
4. King Zeph, Deep Sen & K Sugah – Denzel Washington ft. Lannie Billion
5. Deep Sen, KingTalkzin & Knight SA – Abazali (Future Mix) ft. Russell Zuma