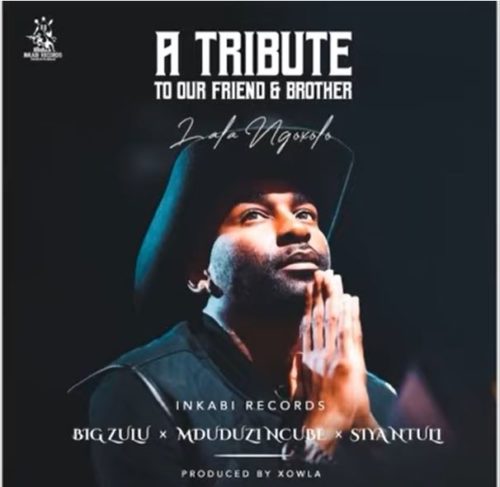 The life celebration gets started as Big Zulu, Mduduzi Ncube, Siya Ntuli pay their last respect to Riky Rick on this new track titled A Tribute To Our Friend & Brother (Lala Ngoxolo).
The death of the South African artist still graves the hearts of citizens as they felt it shouldn't be him now.
Other artists have paid their respect to Boss Zonke but Big Zulu holds the first appearance of using a track.
Debuting this new track for him, they celebrate a lost life in the industry.
Big Zulu, Mduduzi Ncube & Siya Ntuli – A Tribute To Our Friend & Brother (Lala Ngoxolo)