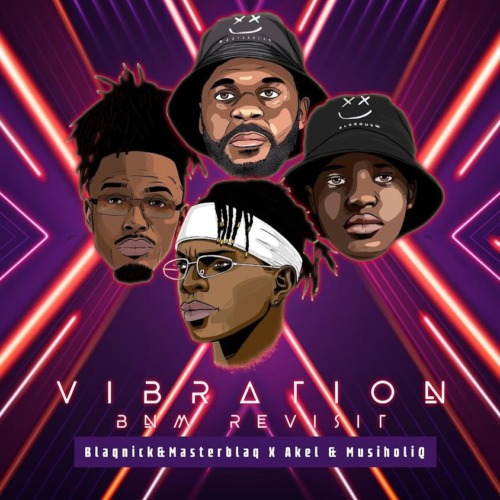 Blaqnick, MasterBlaq, and Akel make the delivery as they drop this new round titled Vibration (BnM Revisit) featuring MusiholiQ.
The creativeness on the track remains top-notch as the Amapiano artists show how good they are.
The Amapiano artists have been a duo lately as they continue to push out more tracks for their fans. Blaqnick and MasterBlaq opened the year together with tracks like Underdogs, Hey Siri, Moria featuring M'na'B Projects.
They also released an album together early this year for their fans.
Blaqnick and MasterBlaq have grown better in the industry as they drop this new round.
Blaqnick, Masterblaq & Akel – Vibration (BnM Revisit) ft. MusiholiQ
Blaqnick, Masterblaq & Akel – Vibration (BnM Revisit) ft. MusiholiQ
Blaqnick, Masterblaq & Akel – Vibration (BnM Revisit) ft. MusiholiQ