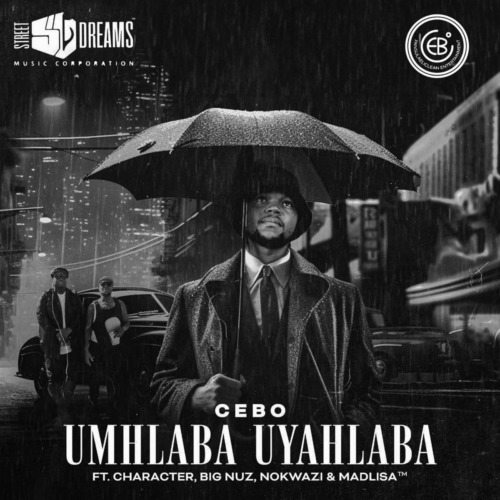 "Umhlaba Uyahlaba" by Cebo featuring Character, Big Nuz, Nokwazi, and Madlisa is a vibrant fusion of South African musical talents.
The title, which translates to "the world is spinning" in English, sets the stage for a track that's all about celebrating life and dance.
The song opens with an infectious rhythm that immediately invites listeners to move.
Big Nuz holds an appearance on this new track after his work with DJ Boonu on Dokotela featuring Rude Boyz, Babes Wodumo, and Madanon.
Character, Big Nuz, Nokwazi, and Madlisa each contribute their unique vocal styles, creating a dynamic and engaging interplay of voices. The lyrics are a call to let go and enjoy the moment, emphasizing the universal language of dance and music.
The artists' collective energy and the track's catchy hooks make it a standout addition to the dancefloor and a celebration of the joy of music and movement.
Cebo – Umhlaba Uyahlaba ft. Character, Big Nuz, Nokwazi & Madlisa