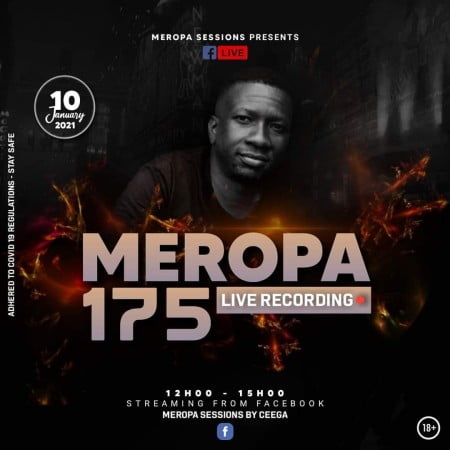 Ceega Wa Meropa delivers his 175 Mix live recording to the world.
He takes his time on this to appear mightily on this mix as he takes it to another angle on this one to satisfy his fans.
We've been getting blessed with great mixes from the beginning of the year. Major League and Mr JazziQ recently dropped their Amapiano Live Balcony Mix Africa (S2 EP1). They also gave us Johannesburg System Restart Mix which DBN Gogo appeared as the only female DJ on the Johannesburg System Restart Mix with her special version.
Coming as a new one from Ceega Wa Meropa, he brings his live recording to us.