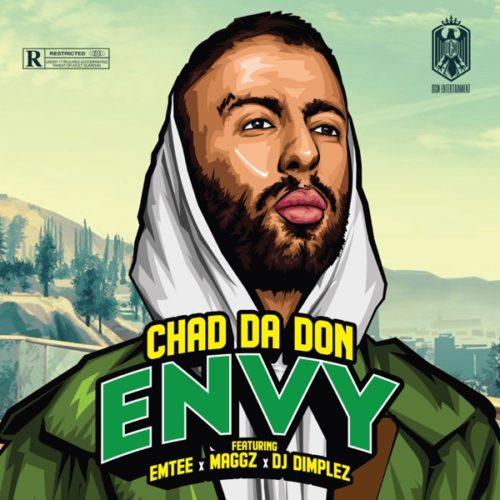 Chad Da Don takes the game higher with his first single titled Envy featuring Maggz, Emtee, and DJ Dimplez.
He showed on the track that it's never too late to drop a hit.
Songs like Keep The Same Energy (remix) by Rashid Kay, Ngwana Moruti by Smaushu have received smooth touches recently from Chad Da Don as the featured artist.
Setting a new record on this, Maggz, Emtee, DJ Dimplez takes a sharp shoot on this and set history together.
Chad Da Don – Envy ft. Maggz, Emtee & DJ Dimplez