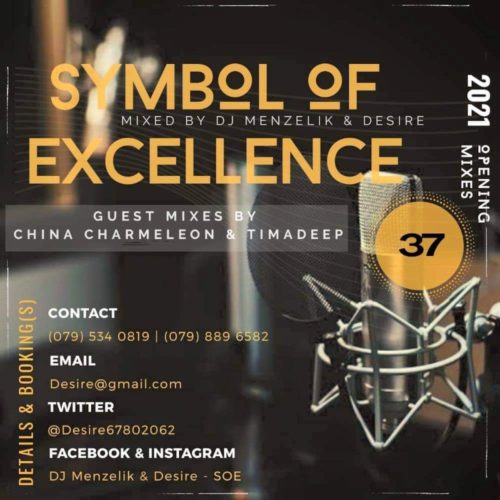 China Charmeleon takes an appearance at the Symbol Of Excellence Guest Mix tagged SOE Mix 37.
He curves the edge so smoothly with this new mix just like he is known for.
China Charmeleon last debuted alongside Andileany on their project titled African Child EP.
In keeping his record straight for they year, he plays this pawn.
China Charmeleon – SOE Mix 37 (Symbol Of Excellence Guest Mix)