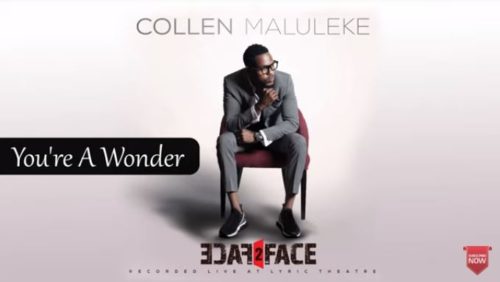 Collen Maluleke premieres his new worship song titled You're A Wonder.
He takes this track alone as he worships his creator in awe of what has been done in his life.
Songs from Collen Maluleke are Yaweh, You Are Glorious/Most High, Shine Jesus by Spirit Of Praise 7, and a few more from him.
Worshipping his creator again, he makes his massive appearance for the year.