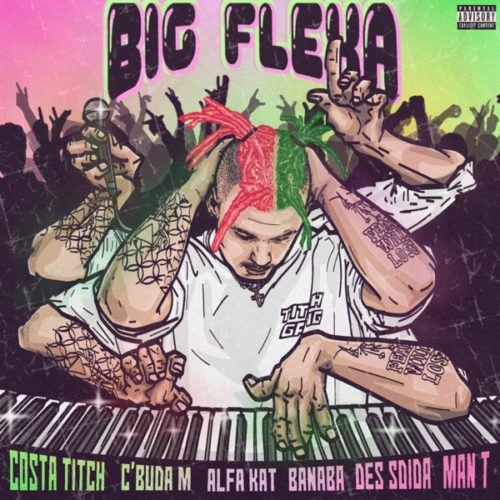 Costa Titch brings another Hip Hop track titled Big Flexa featuring C'Buda, Alfa Kat, Banaba Des, Sdida, and Man T.
He delivers this new track in holding his reign for the weekend as one of the few Hip Hop tracks that dropped.
Costa Titch takes this new round after he made his last appearance on Phantom Steeze's track titled Zonke featuring Riky Rick.
Taking this new project after the release of You're Welcome with AKA, Costa Titch drops this new track.
Costa Titch – Big Flexa ft. C'Buda, Alfa Kat, Banaba Des, Sdida & Man T
Costa Titch – Big Flexa ft. C'Buda, Alfa Kat, Banaba Des, Sdida & Man T
Costa Titch – Big Flexa ft. C'Buda, Alfa Kat, Banaba Des, Sdida & Man T