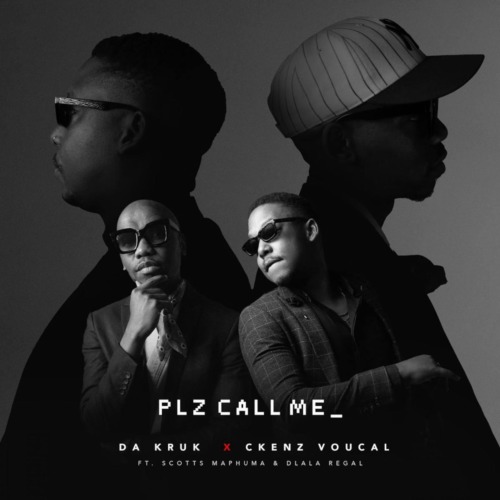 Da Kruk and Ckenz Voucal pair up and drop this new track titled Plz Call Me featuring Scotts Maphuma and Dlala Regal.
The Amapiano artists continue to put their fans in mind as they roll in this new vibe for them.
Da Kruk shows he's ready to take his place in the industry by dropping this new release.
One of his hit tracks is working with Kabelo on Keep Walking featuring Dlala Regal.
They play their part as they deliver on this new round.
Da Kruk & Ckenz Voucal – Plz Call Me ft. Scotts Maphuma & Dlala Regal
Da Kruk & Ckenz Voucal – Plz Call Me ft. Scotts Maphuma & Dlala Regal
Da Kruk & Ckenz Voucal – Plz Call Me ft. Scotts Maphuma & Dlala Regal