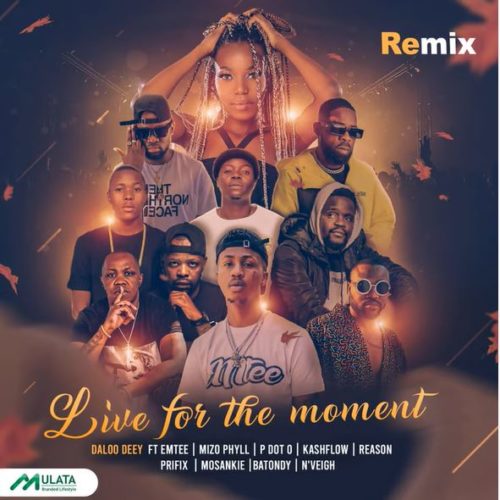 Daloo Deey drops the remix of Live For The Moment featuring Emtee, Mizo Phyll, Pdot O, Reason, N'Veigh, Prifix, and Mosankie.
The Hip Hop stars play their part in this new round by delivering it for their fans.
She brought the first track in 2020 with Emtee but makes the list longer this time.
Daloo Deey also recently dropped a single with Reason titled The Struggle.
As one of the female Hip Hop artists in the industry, she plays her part.
Daloo Deey – Live For The Moment (Remix) ft. Emtee, Mizo Phyll, PdotO, Reason, N'Veigh, Prifix & Mosankie