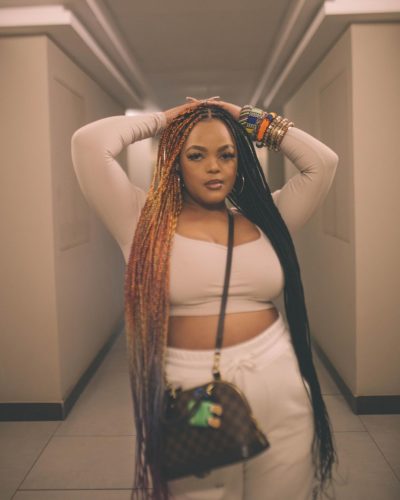 DBN Gogo celebrates the lives of Mpura, Killer Kau, TD, Thando, and The Voice with a Tribute Mix.
It still remains a painful exit losing two huge Amapiano artists in the industry.
DBN Gogo also visited the brunch and also dropped a mix titled The Breakfast Club Mix (Live At Brunch).
Keeping the race, DBN Gogo last appeared on Shuffle Muzik's track titled Sgubu featuring Dinho, Malindi & Kribzy.
DBN Gogo takes her style on this track again after she did it with Major League DJs on their Amapiano Live Balcony Mix B2B.
Celebrating the lives of the heroes, she drops this new mix.
DBN Gogo – Tribute Mix (Mpura, Killer Kau, TD, Thando & The Voice)