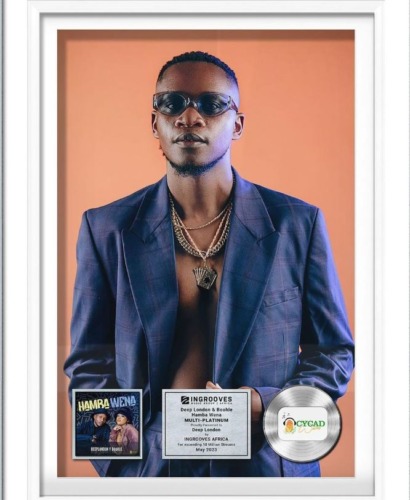 Deep London invites you to immerse yourself in the captivating world of their "Groove Cartel Mix".
This mixtape takes you on a musical journey filled with deep and groovy house beats, creating an atmosphere that is perfect for dancing, relaxation, or simply getting lost in the music.
Deep London continues to play his part in the game as he recently also dropped iThuba featuring Nkosazana Daughter.
The Mix is a seamless blend of carefully selected tracks, mixed and curated by Deep London.
With its smooth transitions, infectious rhythms, and captivating melodies, this mixtape creates an irresistible groove that will keep you hooked from start to finish.
Whether you're a fan of deep house or simply looking for a musical escape, the "Groove Cartel Mix" is sure to satisfy your cravings.
Deep London – Groove Cartel Mix