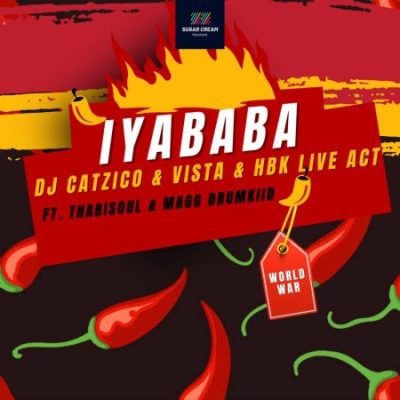 DJ Catzico, Vista, and HBK Live Act form a trio as they drop this new track titled Iyababa featuring Thabisoul and Magg Drumkiid.
The Amapiano artists extend it to their fans by making it worth it.
DJ Catzico also recently worked with Vista and Nkosazana Daughter as they dropped Adventure featuring Skales and DJ Magic.
He also worked with Vista on Istimela featuring JeayChroniQ.
DJ Catzico continues to do his best as he drops this new round.
DJ Catzico, Vista & HBK Live Act – Iyababa ft. Thabisoul & Magg Drumkiid
DJ Catzico, Vista & HBK Live Act – Iyababa ft. Thabisoul & Magg Drumkiid
DJ Catzico, Vista & HBK Live Act – Iyababa ft. Thabisoul & Magg Drumkiid