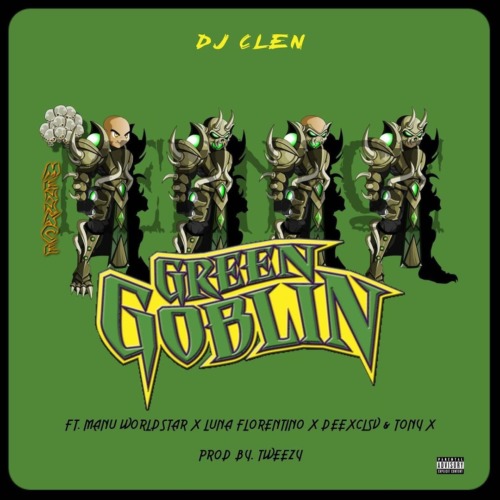 DJ Clen appears as a villain on this new track titled Green Goblin featuring Manu Worldstar, Luna Florentino, DeeXclsv, and Tony X.
The Hip Hop artist makes this his second appearance for the year after he first dropped Nkosi Sikelela featuring Blaklez, N'veigh & T-Rhyt
He also made a few appearances in 2020 which appeared to be hits. He delivered on Friends featuring Zoocci Coke Dope & Manu Worldstar and a couple more tracks.
Putting something new out for the weekend, he drops this new track.
DJ Clen – Green Goblin ft. Manu WorldStar, Luna Florentino, DeeXclsv, Tony X