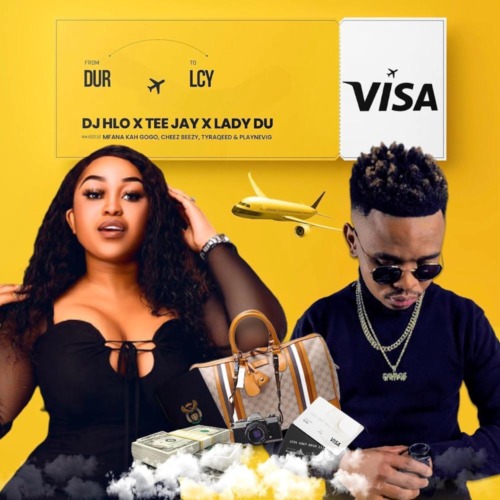 DJ Hlo, Tee Jay, and Lady Du form a trio as they drop this new vibe titled Visa featuring Mfana Kah Gogo, Cheez Beezy, TyraQeed, and PlayNevig.
The South African artists are vibe checkers as they drop this new round for their fans.
DJ Hlo makes the first appearance in the lineup and continues to keep doing her best.
Holding DJ Hlo's latest in the industry, she made her last appearance on Festive featuring Bizizi & Kaygee DaKing.
Stepping up her game, she drops this new track.
DJ Hlo, Tee Jay & Lady Du – Visa ft. Mfana Kah Gogo, Cheez Beezy, TyraQeed & PlayNevig
DJ Hlo, Tee Jay & Lady Du – Visa ft. Mfana Kah Gogo, Cheez Beezy, TyraQeed & PlayNevig
DJ Hlo, Tee Jay & Lady Du – Visa ft. Mfana Kah Gogo, Cheez Beezy, TyraQeed & PlayNevig