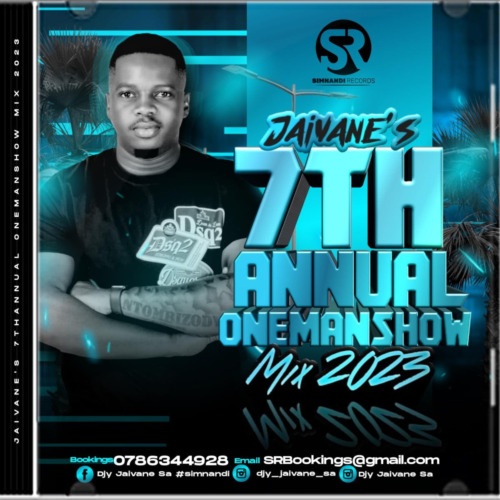 "7th Annual One Man Show Promo Mix 2023" by DJ Jaivane is an electrifying and high-energy mix that serves as a tantalizing teaser for the upcoming One Man Show event.
This mix opens with a burst of energy, immediately commanding attention and setting the stage for a thrilling musical experience.
DJ Jaivane's skills as a DJ and mixmaster shine through as he seamlessly blends various tracks, genres, and rhythms, creating a sonic journey that's both exhilarating and dance-inducing.
He made his recent when he dropped TheSoulCafe Vol 24 Summer Edition 3Hours Mixed.
The mix is a rollercoaster of sounds, offering a dynamic listening experience that is both exciting and captivating.
This is perfect for anyone seeking high-energy music that keeps the party going and the dance floor alive.
DJ Jaivane – 7th Annual One Man Show Promo Mix 2023