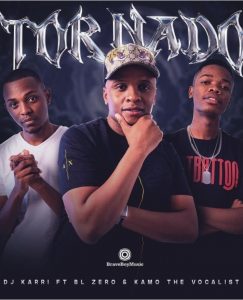 DJ Karri is set to continue taking over by releasing this new track titled Tornado featuring BL Zero and Kamo The Vocalist.
He also took over with his recent track titled Sanitizer featuring Lebzito, BL Zero, and ELK.
DJ Karri drops this new groove in putting his name back to the initial place when he dropped Trigger featuring Prime De 1st, BL Zero, and Lebzito.
In showing his fans his consistency in the game, he drops this new track.