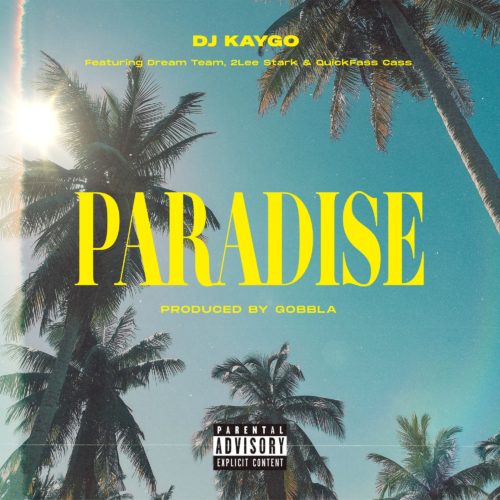 DJ Kaygo makes another debut appearance as he titles it Paradise which features DreamTeam, 2Lee Stark, and Quickfass Cass.
They appear in such an amazing way of delivering the track to their fans.
DJ Kaygo with Focalistic, Tweezy, and Makwa recently appeared on Nou Di Laas where they released an amazing Hip Hop tune to the world.
Making this go above the sky once again, he invites the best features as they make an amazing appearance again.
DJ Kaygo – Paradise ft. DreamTeam, 2Lee Stark & Quickfass Cass