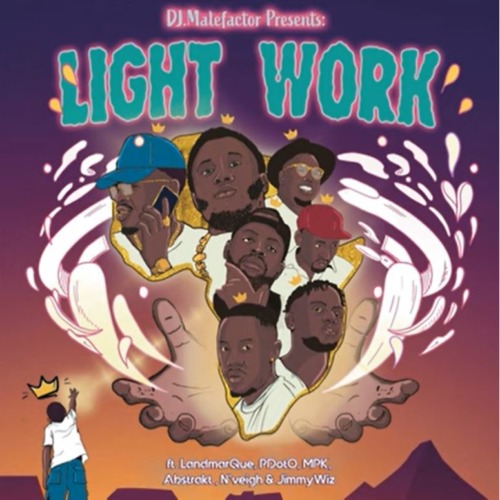 DJ Malefactor pulls this new stunt titled Light Work featuring Pdot O, Landmarque, Mpk, Jimmy Wiz, N'veigh, and Abstrakt.
This is one of the best you can get for the weekend as they deliver just as expected.
Pdot O continues to be a force to reckon with in the industry.
His recent was when he worked with Blaklez on Ntate Stunna's track titled Mekaefete.
DJ Malefactor holds the bigger credit on the song as he invites the rappers to this new joint.
DJ Malefactor – Light Work ft. Pdot O, Landmarque, Mpk, Jimmy Wiz, N'veigh & Abstrakt