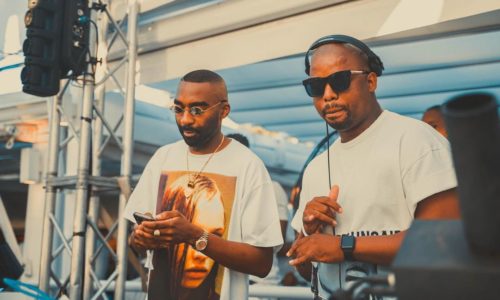 DJ pH pays his tribute to Riky Rick as he drops this Mix 257 for him.
It seems the artists have their time together as DJ pH shared memorable photos of them together.
DJ pH has released hit songs like; Ugesi featuring Kwesta, Makwa, Maraza and August Child, Flight Mode featuring B3nchmarQ and Da L.E.S, his hit song Go Down featuring Rouge and Manu Worldstar.
Paying his last respect to Riky Rick, he dedicates this new mix to him.
DJ pH – Mix 257 (Riky Rick's Tribute)