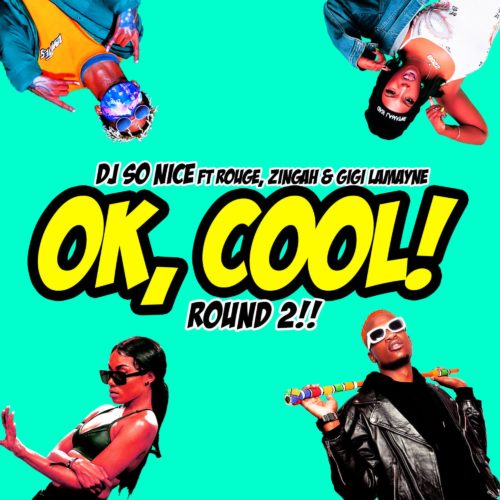 DJ So Nice presents a new one titled Ok Cool! Round 2! featuring our South African favorites Rouge, Zingah, and Gigi Lamayne.
This time last year, DJ So Nice also dropped a single titled Gucci Like Snake where he featured Kly and Priddy Ugly.
He makes another appearance this time delivering a new hit to his fans.
Zingah and Gigi Lamayne seem to be blending so well together as they recently appeared on Chad Da Don's hit track titled Bana Ba Se Kolo where they included Bonafide Billi in the featuring.
With Rouge as the newest substitution on this one, DJ So Nice debuts a new one with them.
DJ So Nice – Ok Cool! Round 2! ft. Rouge, Zingah & Gigi Lamayne