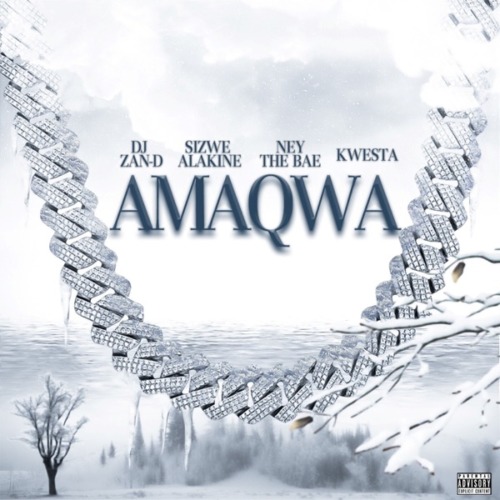 "Amaqwa" by DJ Zan-D featuring Kwesta, Sizwe Alakine, and Ney the Bae is a dynamic and captivating fusion of hip-hop and Afrobeat influences. From the moment the beat drops, the song takes you on a rhythmic journey filled with infectious energy and engaging lyricism.
DJ Zan-D's production skills are evident as he crafts a sonic landscape that seamlessly blends electronic elements with traditional African rhythms, creating a groove that's both contemporary and authentic.
One of his recent was when he dropped Why You Mad featuring Gigi Lamayne.
It's a perfect choice for those looking for music that is both lyrically rich and dance-inducing. "Amaqwa" is an anthem of celebration, unity, and the recognition of blessings, making it a standout in the world of contemporary African music.
This track is ideal for fans of hip-hop and Afrobeat, as it combines the best of both worlds to create a sound that's fresh, vibrant, and universally appealing.
DJ Zan-D – Amaqwa ft. Kwesta, Sizwe Alakine, Ney the Bae