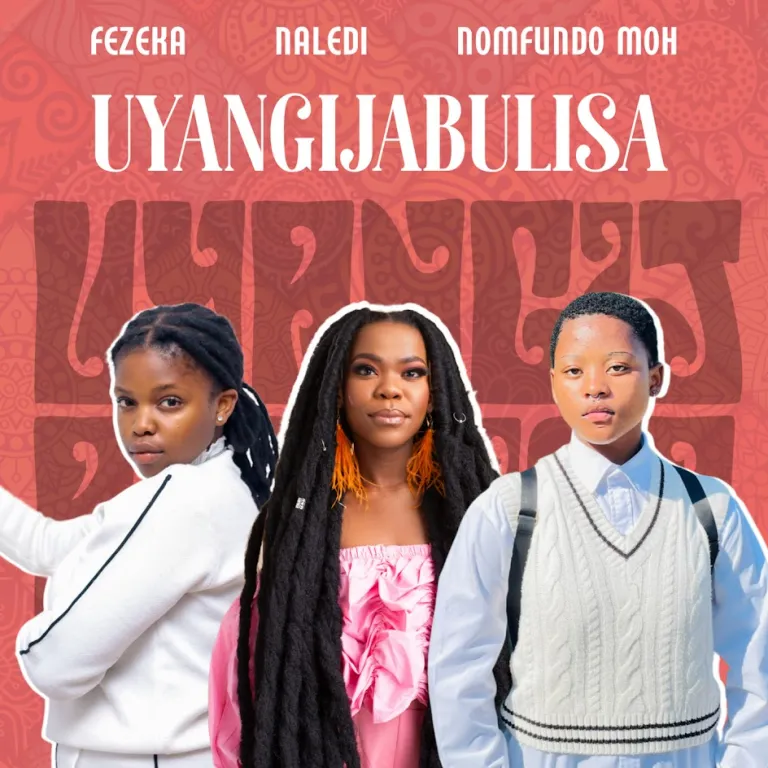 Fezeka Dlamini, Nomfundo Moh, and Naledi work together in releasing this new groove titled Uyangijabulisa.
The song is a heartfelt and soulful exploration of love, joy, and the profound emotions that come with being in a meaningful relationship.
The track opens with a gentle and emotive instrumental introduction that immediately sets a heartfelt and intimate mood. The harmonious blend of Fezeka Dlamini, Nomfundo Moh, and Naledi's vocals draws listeners into the song's emotional narrative.
Nomfundo Moh continues to make an impact as she works on this new one after also making an appearance on DJ Bongz's track titled Awung'Fanele featuring Nomfundo Moh, Deep Ink, and Khani.
The song's production creates a warm and inviting soundscape that complements the depth of the lyrics. The arrangement is carefully crafted to emphasize the vocal performances and the song's emotional weight.
The collaboration between Fezeka Dlamini, Nomfundo Moh, and Naledi showcases their vocal prowess and ability to convey deep emotions through their performances. The harmonies and vocal interplay between the artists create a sense of unity and connection.
Fezeka Dlamini, Nomfundo Moh & Naledi – Uyangijabulisa
Fezeka Dlamini, Nomfundo Moh & Naledi –