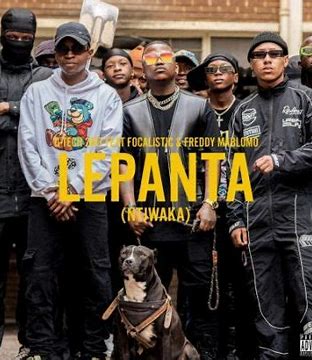 Prepare to be blown away by the explosive collaboration between G-TECH 2bit, Focalistic, and Freddy Mablomo on the track "Lepanta (Ntjwaka)". This vibrant song fuses elements of Amapiano and Kwaito, delivering a high-energy and infectious sound that will have you dancing from start to finish.
"Lepanta (Ntjwaka)" is a celebration of the rich and diverse South African music scene. The energetic beats and catchy melodies create a pulsating rhythm that is impossible to resist. The dynamic vocal performances provided by Focalistic and Freddy Mablomo add a layer of intensity and charisma to the track, elevating its overall impact.
Focalistic's recent was when he also featured on Spyro's track titled Who Is Your Guy (Mzansi Remix).
With its infectious energy and vibrant soundscape, "Lepanta (Ntjwaka)" is a song that demands attention and invites listeners to let loose and embrace the exhilarating spirit of the dancefloor. The lively rhythms and catchy hooks create an immersive experience that will have you moving and grooving in no time.
Whether you're at a party or simply enjoying the song on your own, "Lepanta (Ntjwaka)" is guaranteed to ignite a sense of celebration and pure musical enjoyment.
G-TECH 2bit – Lepanta (Ntjwaka) ft. Focalistic & Freddy Mablomo