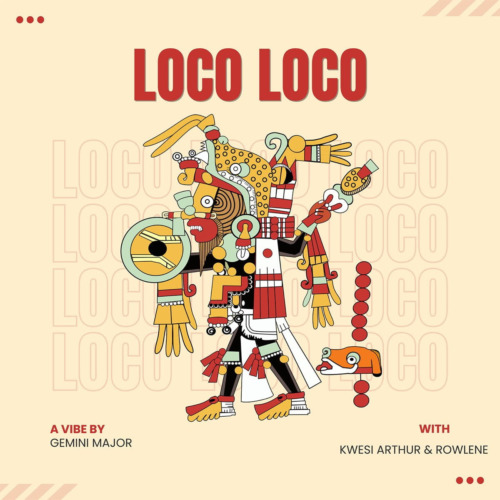 "Loco Loco" by Gemini Major featuring Kwesi Arthur and Rowlene is a high-energy and internationally flavored hip-hop track that exudes a sense of wild and unrestricted excitement.
The title, "Loco Loco," translates to "Crazy Crazy" in Spanish, signifying the wild and uninhibited vibe of the composition.
Gemini Major, Kwesi Arthur, and Rowlene collaborate to create a track that seamlessly blends African and international influences.
He made his recent appearance when he featured on Sizwe Alakine's track titled Konko featuring S'tukzin and Gemini Major.
The production features a mix of hip-hop and contemporary pop elements, offering a sound that is both danceable and catchy.
The track exudes an air of unapologetic revelry and youthful exuberance.
With its vibrant sound and international appeal, "Loco Loco" is poised to become a club and radio favorite, offering a taste of the global reach of contemporary African music.
Gemini Major – Loco Loco ft. Kwesi Arthur & Rowlene