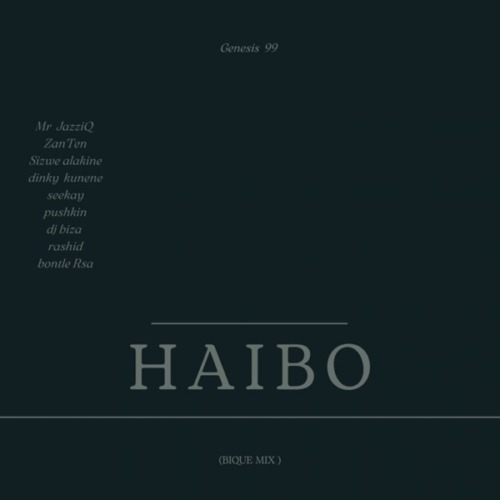 "Haibo" is a monumental collaboration that brings together Genesis 99, Zan'Ten, and Mr JazziQ, along with an ensemble of talented artists including Sizwe Alakine, Dinky Kunene, Pushkin Rsa, Seekay, DJ Biza, Bontle RSA, and Rashid.
The track's lineup alone hints at the grand scale of its sonic ambitions.
The song opens with a contagious energy and the fusion of Amapiano rhythms. His recent was when he also worked with DJ Maphorisa and MDU aka TRP on Gucci.
The artists' performances are a testament to their versatility, seamlessly blending their voices and styles into a cohesive and immersive experience.
"Haibo" is a celebration of unity and musical diversity, with each artist leaving their mark on the track.
The production boasts a rich tapestry of instrumentation, from vibrant synths to rhythmic percussions, contributing to the track's multi-layered appeal.
It is not just a song; it's a sonic spectacle that showcases the power of collaboration and the boundless creativity of its contributors.
Genesis 99, Zan'Ten & Mr JazziQ – Haibo ft. Sizwe Alakine, Dinky Kunene, Pushkin Rsa, Seekay, DJ Biza, Bontle RSA & Rashid