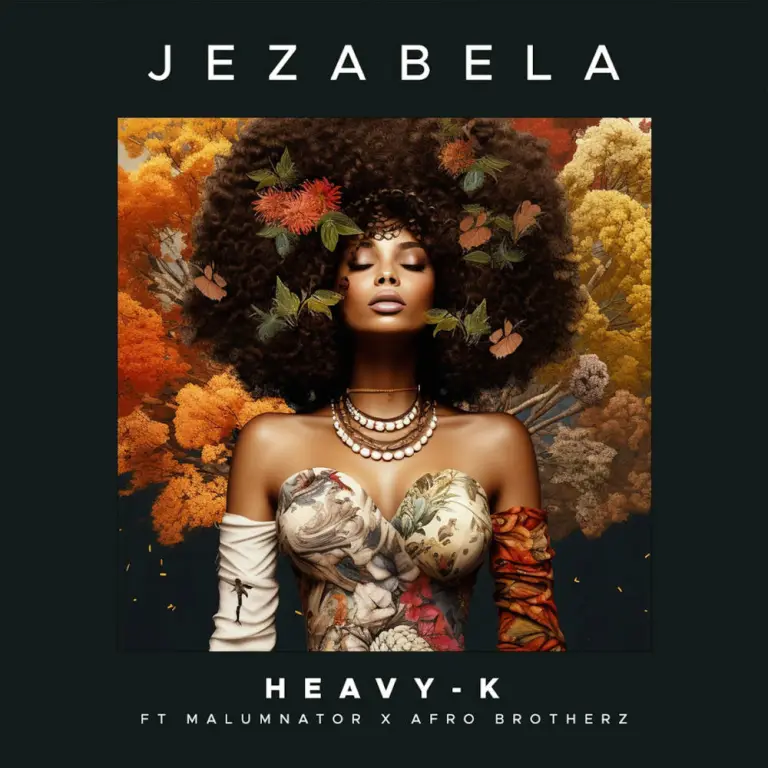 "Jezabela" by Heavy-K featuring MalumNator and Afro Brotherz is a high-energy Afro-house track that blends infectious beats with dynamic vocal performances. The song opens with a pulsating rhythm that sets the stage for a danceable and uplifting experience.
Heavy-K's production skills shine through as he creates a sonic landscape that seamlessly combines traditional African elements with contemporary Afro-house influences.
He made his recent when he worked with Benzo on Isdenge featuring Lu Ngobo.
MalumNator and Afro Brotherz add a layer of vibrancy with their spirited vocal contributions, making "Jezabela" a standout in the genre.
The title, "Jezabela," adds a touch of mystique and allure to the track, creating an atmosphere of celebration and movement.
This song is perfect for those who love music that ignites the dancefloor and embodies the spirit of Afro-house.
Heavy-K – Jezabela (feat. MalumNator & Afro Brotherz)
Heavy-K – Jezabela (feat. MalumNator & Afro Brotherz)