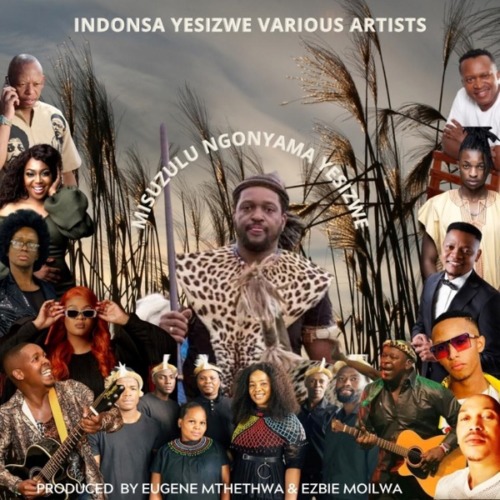 Indonsa Yesizwe brings the crowd on this new track Misuzulu Ngonyama featuring Lady Du, Phuzekhemisi, Mbuzeni, Sbu Banda, Nkiyase, FreyMusiQ, Liyasa, Mageba, Simply Eugene, and Ezbie.
They create a long queue of taking rounds as they drop this new Amapiano groove.
Lady Du also shows how consistent she is in the game as she recently also dropped Hayi with KayGee TheVibe.
Under the production of  Eugene Mthethwa and Ezbie Moil Wa, they drop this new track.
Indonsa Yesizwe – Misuzulu Ngonyama Yesizwe ft. Lady Du, Phuzekhemisi, Mbuzeni, Sbu Banda, Nkiyase, FreyMusiQ, Liyasa, Mageba, Simply Eugene & Ezbie