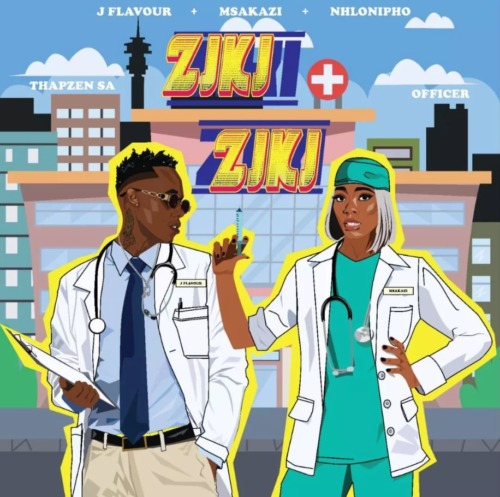 J Flavour, Msakazi, and Nhlonipho work together as they drop this new track titled Ziki Ziki featuring Thapzen SA and Officer.
They make it an Amapiano vibe as they play the perfect roles needed for the weekend.
J Flavour introduced his appearance in 2019 when he featured on Deep CK and C'Buda M's track titled Umbambe.
This time around he pairs with Msakazi and Nhlonipho as they drop this new round together.
J Flavour, Msakazi & Nhlonipho – Ziki Ziki ft. Thapzen SA & Officer
J Flavour, Msakazi & Nhlonipho – Ziki Ziki ft. Thapzen SA & Officer
J Flavour, Msakazi & Nhlonipho – Ziki Ziki ft. Thapzen SA & Officer