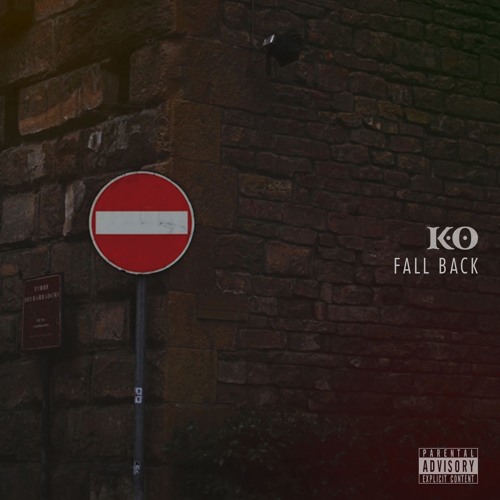 ,
Cashtime chief K.O is out with a new single titled Fall Back.
The rapper addressed the issues facing his label and the reported departure of former member Kid X.
Fall Back was produced by Kam De La Kam, K.O & Scales and composed by Ntokozo Mdluli, Motlana Mofokeng, Mfundo Mbuli.
Enjoy!
He also shared a press release on present issues…
Dear Fam,

When I started Cashtime Life, my intention was to create a platform that was not only a business but also a creative hub that would help me and other young, energetic and like-minded artists to get their dreams out.

Although plenty of people warned me against embarking on that journey, my selfless and holistic business approach was meant to sustain Teargas after all of its success. That's why Cashtime Fam was formed. Fast-forward to the collective deciding to launch solo careers: I opted to re-brand the movement as Cashtime Life.

Sadly, not everyone was on the same wavelength.

Because some of my brothers did not share the vision, they decided to exclude themselves from the new set-up – but that's a story for another day.

*Today, I'd like to address a few things. Firstly I'd like to take this moment to wish my brother and friend, Kid X, all the best on his journey as an artist and his new 88 King vision. I am super proud of him. *

I have similar sentiments about Moozlie. I will love and support you guys always!

The success of Caracara put me in a position to bring some of the Cashtime Life guys to my shows and share a portion of my booking fees with them. This was done in the name of getting their brands out there and building my team.

In the spirit of empowering others, I took many of my own beats, concepts and hooks then gave them to some of the guys. Those songs quickly turned them into household names. I was happy to see everyone flourish and generate their own income!

My album, Skhanda Republic, was released in 2014 and was essentially the sole marketing tool at our disposal at the time. Kid X, Maggz and Ma-E were set to be the next ones to go off and shut down 2015 but none of their albums were ready by July of that year.

After recording DJ Vigi's Pasop, the office decided to create an album called the Cashtime Life All Stars. But recording it took so long, I was afraid we'd miss the festive season deadline so we canned the project.

I understood how this demotivated the artists and fully expressed my apologies to them. My responsibility and personal mission became: to push them to finish their solo singles – which was always the first priority – and their albums. So Kid X released his mixtape last year and Ma-E dropped his album early this year.

Unfortunately, both offerings didn't spawn big singles and the misperception became that they weren't supported enough. Cashtime Life supported both the mixtape and the album financially, shot videos and put together Ma-E's album launch tour.

Being a coach and a player at the same time is extra tough! I consciously opted to wait until Ma-E's album dropped in order to support him. But as life would have it, in 2016, my album was now outdated. It was time for new music.

When my single, Papa Action, came out, some accused me of trying to kill Ma-E's album run. That's sad because everyone at Cashtime Life is his own man and brand. A single and a full-length project are two different products. But I had to man-up and make peace with that accusation. *

When Moozlie left this year, we – like their fans – were still waiting for Maggz and Kid X to present their albums. They still were not ready. I'll be the first to admit my leadership in Cashtime Life is not perfect – especially owing to my schedule for the past year-and-a-half – but these are my friends. So it hurts that none of them stand up for me and tell the truth that the delay of their albums dropping has nothing to do with me and everything to do with their own pace.

Cashtime Life is a small, self-funded black enterprise and we take pride in the work we do. We wish nothing but success for our whole team – past and present. Usually, I let the music do the talking so this will be the only time I address these matters in the public domain. Thank you to all those who have held Cashtime Life down through it all.

Sincerely,