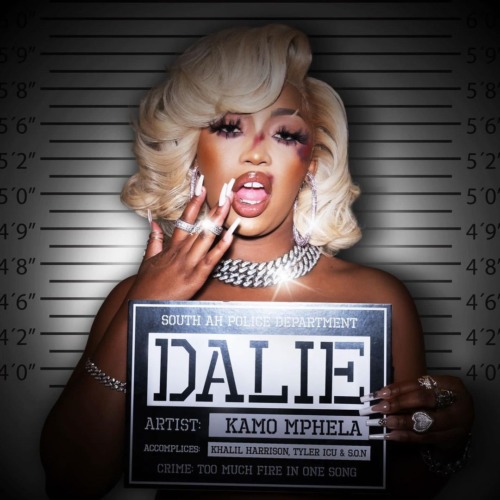 "Dalie" by Kamo Mphela, Khalil Harrison, and Tyler ICU featuring Baby S.O.N is an infectious and dance-inducing Amapiano track that exudes a sense of celebration and revelry.
Kamo Mphela, Khalil Harrison, Tyler ICU, and Baby S.O.N come together to create a track filled with lively beats, catchy melodies, and an atmosphere of enjoyment. The song invites the listener to embrace the moment, dance, and have fun.
She continues to embrace the Amapiano genre as she made her recent on Masterpiece YVK's track titled Umhlolo featuring AyaProw and Yumbs.
The track captures the universal experience of dancing and celebrating good times with friends.
With its upbeat and celebratory energy, "Dalie" is poised to become a favorite on playlists for parties, gatherings, and moments of connection, offering a taste of the joy and dance-inducing nature of Amapiano music.
Kamo Mphela, Khalil Harrison & Tyler ICU – Dalie ft. Baby S.O.N
Kamo Mphela, Khalil Harrison & Tyler ICU –