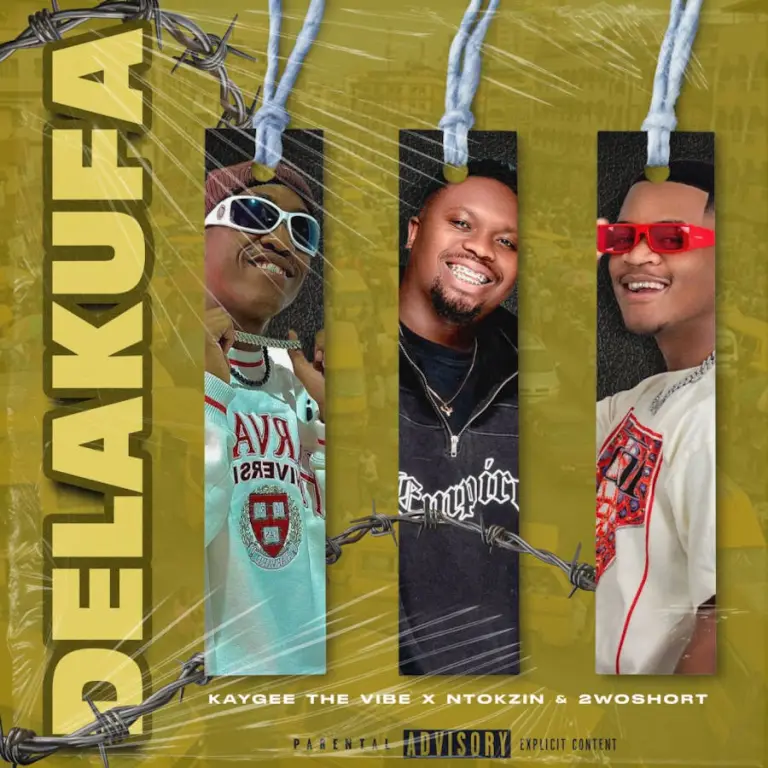 "Delakufa" by KayGee The Vibe, Ntokzin, and 2woshort is an energetic Amapiano track that infuses vibrant beats and infectious melodies.
KayGee The Vibe, Ntokzin, and 2woshort showcase their musical talents as they craft a rhythmically charged composition designed to ignite the dancefloor. The vocal performances add layers of charisma and dynamic flair to the track.
KayGee The Vibe recently paired with Real Nox on Skelem featuring Blacko SA, Dot Mega, August Musika, and DJ Njabsta.
The song captures the spirit of a lively celebration, inviting listeners to dance and enjoy the moment. "Delakufa" is a musical invitation to let go, embrace the present, and revel in the joy of life.
With its infectious energy and spirited performances, "Delakufa" is poised to become a favorite on playlists for parties and gatherings, offering a taste of the vibrant and unifying nature of Amapiano music.
KayGee The Vibe, Ntokzin & 2woshort – Delakufa
KayGee The Vibe, Ntokzin & 2woshort –