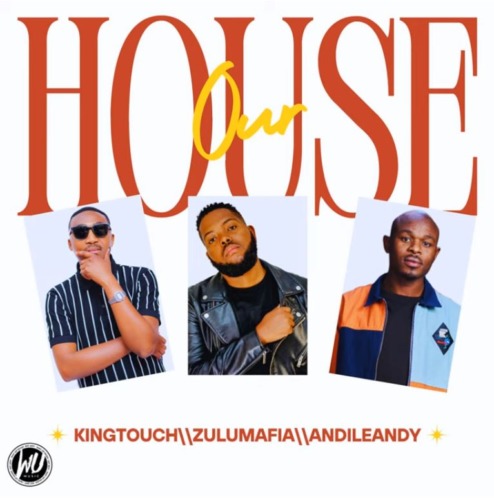 "Our House" by KingTouch, ZuluMafia, and AndileAndy is a soulful and melodious deep house track that creates an atmosphere of serenity and unity.
KingTouch, ZuluMafia, and AndileAndy's production expertise is evident as they craft a composition marked by intricate instrumentals and harmonious melodies.
The vocal performances add depth and passion to the track, creating a rich and immersive sonic experience. He also dropped his debut when he dropped English Dog (Slo Mo Mix) featuring Thuskè & Zolile
The production is characterized by lush instrumentals and a gentle rhythm that invites listeners to immerse themselves in the beauty of the music.
With its captivating melodies and emotive lyrics, "Our House" is a timeless deep house anthem that celebrates the sense of belonging and connection that music can bring to those who share a love for the genre.
KingTouch, ZuluMafia & AndileAndy – Our House