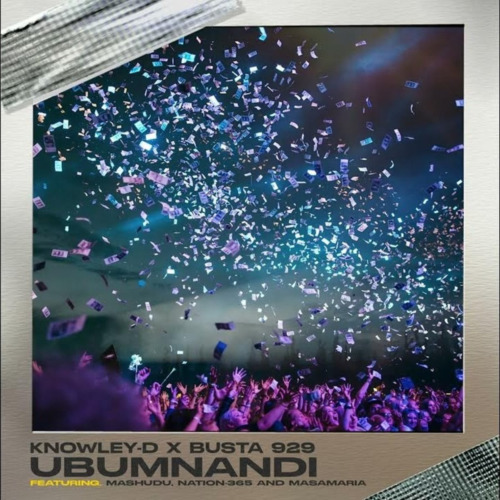 "Ubumnandi" is a pulsating collaboration that brings together the creative forces of Knowley-D and Busta 929, along with Mashudu, Nation-365, and Msamaria.
The track is a sonic journey that immerses listeners in its vibrant energy and infectious rhythm.
From the very start, "Ubumnandi" grabs attention with its captivating beat and rhythmic patterns. The synergy between Knowley-D and Busta 929's production creates a foundation that's both dynamic and engaging. The track's rhythm is infectious, inviting listeners to move to its beat.
The addition of Mashudu, Nation-365, and Msamaria's vocals adds depth and character to the track. Busta 929's presence in the industry continues to be on track. He recently debuted on Bambelela featuring ChirnanBeatz, MarC, Djy Vino, Lolo SA, and Bon.
The track's melody is uplifting, creating a sense of euphoria that's hard to resist. The dynamic shifts in the arrangement keep the listener engaged from start to finish, with surprises that elevate the energy of the track.
As the song unfolds, the synergy between the various elements becomes even more evident. The interplay between vocals, instrumentation, and rhythm creates a tapestry of sound that's both harmonious and vibrant. The track's ability to evoke feelings of happiness and celebration is its standout feature.
Knowley-D & Busta 929 – Ubumnandi ft. Mashudu, Nation-365 & Msamaria