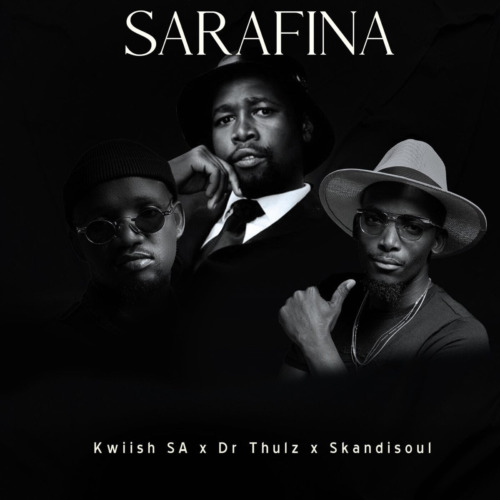 Step into a vibrant soundscape with Kwiish SA's "Sarafina," a captivating track featuring the talented Dr Thulz and Skandisoul. This song is a celebration of love, joy, and the magic of music, delivering a feel-good experience that is impossible to resist.
The song opens with a lively instrumental introduction that sets the stage for the infectious melodies to come.
The lyrics paint a picture of romance and adventure, as the artists pay homage to a captivating and enchanting woman named Sarafina. The track's poetic verses and melodic chorus create a sense of nostalgia and longing, evoking a feeling of young love and infatuation. He made his recent when he dropped his album Back To Black.
The track's groovy beat and lively instrumentation create an irresistible rhythm that invites listeners to dance along. Kwiish SA's signature sound shines through in the arrangement, adding depth and dimension to the track.
As "Sarafina" unfolds, it exudes a sense of joy and carefree spirit, making it the perfect soundtrack for carefree summer days and memorable moments with loved ones. The track's infectious melody and catchy hooks make it an instant earworm, leaving a lasting impression on the listener.
Kwiish SA – Sarafina ft. Dr Thulz & Skandisoul