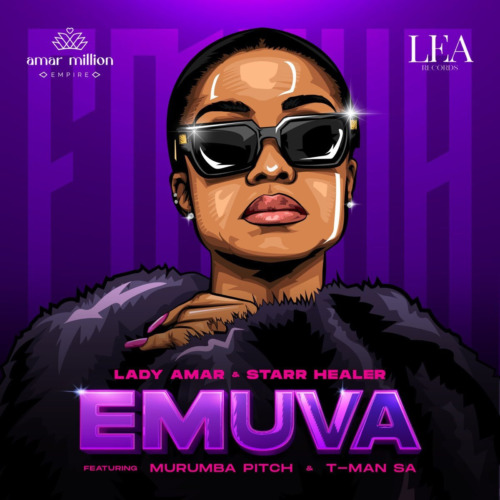 Lady Amar and Starr Healer make a pair on this new track titled Emuva featuring Murumba Pitch and T-Man SA.
The song is a soulful and emotive composition that explores themes of longing, nostalgia, and the passage of time.
The track opens with a poignant and reflective instrumental introduction immediately setting a contemplative mood. Lady Amar's soulful vocals take center stage, delivering lyrics that convey a sense of yearning and reflection on past experiences.
Lady Amar recently also worked with JL SA, Cici, and Murumba Pitch on Hamba Juba.
Starr Healer's vocal contribution adds an additional layer of depth and emotion to the track. The interplay between Lady Amar and Starr Healer's voices creates a harmonious blend that resonates with listeners.
Murumba Pitch's production creates a subdued and atmospheric soundscape that complements the introspective nature of the song. The arrangement is characterized by its delicate piano melodies and emotive string sections.
The new release invites listeners to delve into their own memories and emotions, making it a perfect addition to introspective and reflective playlists.
Lady Amar & Starr Healer – Emuva ft. Murumba Pitch & T-Man SA