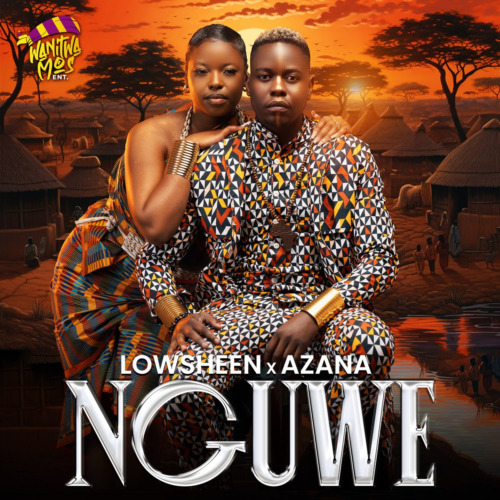 In the soul-stirring duet "Nguwe," Lowsheen and Azana come together to celebrate the resonance of love. This heartfelt collaboration showcases their exceptional vocal talents and delivers a message of affection and devotion.
The song opens with Lowsheen's soulful voice, setting a soothing tone that immediately captures the listener's attention. As Azana's angelic vocals join in, the chemistry between the two artists becomes evident, creating a harmonious blend that feels like a warm embrace.
Lowsheen plays a part again as he recently did on Dr Malinga's track titled Bambelela featuring Master KG.
"Nguwe" is a love song that embraces vulnerability, expressing the depth of emotions felt when one finds that special someone who completes them. The lyrics are poetic and heartfelt, speaking of a love that feels like destiny and a connection that transcends time and space.
The production is beautifully arranged, with gentle piano chords and a soft beat that enhances the song's emotional impact. The smooth integration of Afro-soul and contemporary elements gives "Nguwe" a modern edge while maintaining its timeless charm.
In "Nguwe," Lowsheen and Azana have crafted a captivating love ballad that reminds us of the magic of love and the power of two hearts beating as one. It's a song that will resonate with anyone who has experienced the euphoria of being in love and finding solace in the arms of their beloved.