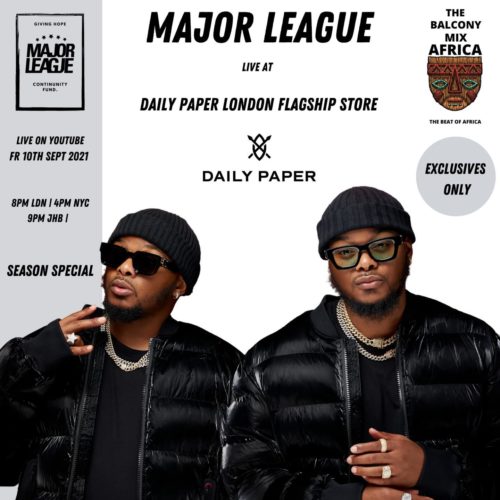 Major League and Aymos take the Amapiano Live Balcony Mic B2B (S3 EP07).
They take the mix down to London and share the Amapiano dream with the world.
Major League and Sir Trill brought the last mix on Amapiano Live Balcony Mix B2B (S3 EP05).
Daliwonga also took a turn on the Amapiano Live Balcony Mix B2B (S3 EP04).
In keeping the game stronger, Major League DJs also started a music series titled Piano City. In playing a bigger game this time, they started the first episode with Sir Trill on Piano City ft. Sir Trill (S1 EP01).
In loving memories of Mpura and Killer Kau, they drop this new mix.
Major League  – Amapiano Balcony Mix Africa (Live in London) S3 EP 8