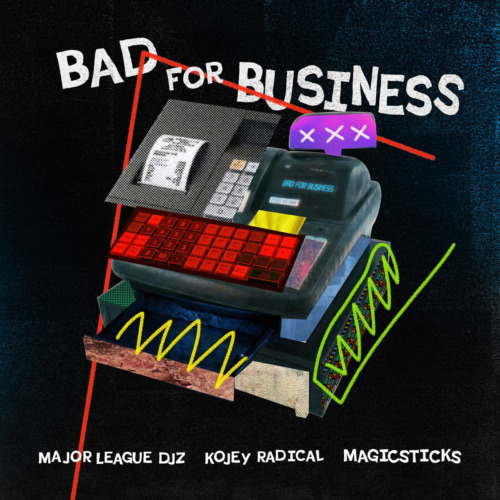 Major League DJz pull this new stunt titled Bad For Business featuring Kojey Radical and Magicsticks.
The title hints at a narrative of caution and risk-taking.
The song opens with a vibrant beat and infectious melodies that immediately set the tone for a danceable and groove-inducing experience.
Major League DJz continue to do their best for their genre after they also dropped Amapiano Balcony Mix Live (Piano & Chill).
Kojey Radical's lyrical prowess shines through in his verses, while Magicsticks adds an additional layer of vocal charisma. The track's production is characterized by its rich instrumentals and captivating rhythms.
Major League DJz, Kojey Radical, and Magicsticks bring their unique talents together to create a track that's both musically captivating and lyrically thought-provoking. The song encourages listeners to embrace life's adventures, even if they come with risks.
Major League DJz – Bad For Business ft. Kojey Radical & Magicsticks