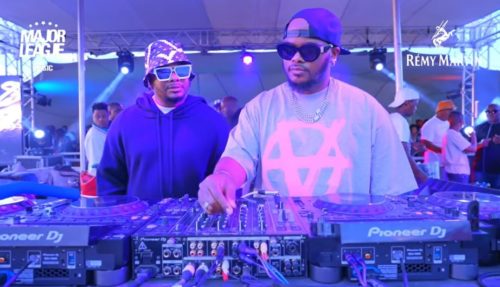 Major League DJz take a visit to Rands Capetown by dropping this new Remy Martin Experience Mix.
They make it an hour visit by mixing their best songs and top songs in the country for their fans.
The Amapiano producers will also be hosting DBN Gogo to a mix on Friday for their Balcony Mix. Kabza De Small is also set to appear with them on Sunday for a special mix.
Mellow and Sleazy also held the recent round with them on Amapiano Balcony Mix S4 EP7.
The producers are definitely hitting it up for their fans.
Major League DJz – Remy Martin Experience Mix (Live at Rands Capetown)