Mampintsha disowns his mother, Zama
---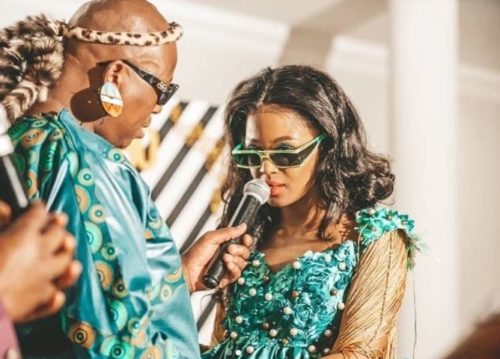 Mampintsha's mother, Zama Gumede approached the media after realising that her son has neglected her.
Speaking with Daily Sun, the gogo said her son, Mandla Maphumulo seem to be punishing her for speaking the truth few month ago.
Zama said the West Ink boss has refused buying her things she needs.
"I live in KwaMashu and Mandla lives in Westville, but he no longer comes here to check on me. He stopped buying me groceries because I spoke the truth. But it's okay. Maybe I'll see him walk through the gate one day," she said.
Zama who claimed Babes pregnancy was fake revealed that the couple are yet to inform her that she now has a grandbaby. The old woman said people informed her about their birth.
"I heard that Babes gave birth to a son. They didn't tell me, I heard it from strangers. What I said on that video was true and I'll stand by it. But if there's really a son, I hope to see him one day and hold him as he's my grandson," she added.
The publication team approached the couple, but they refused saying anything concerning Zama's claims.