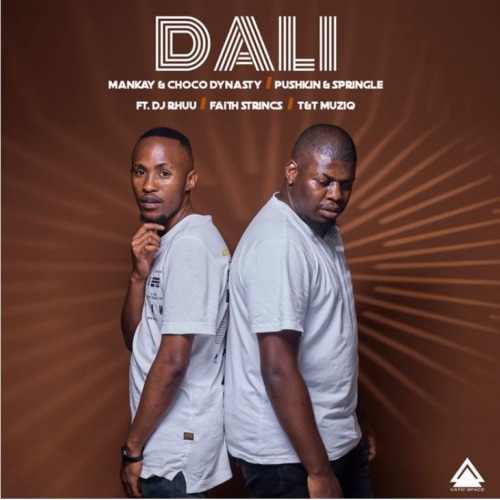 Mankay and Choco Dynasty work together on this new track titled Dali featuring DJ Rhuu, Faith Strings, and T&T Musiq.
The collaborative effort of these talented artists results in a vibrant and harmonious composition that combines elements of Afrobeat, house, and traditional South African sounds. DJ Rhuu's production is characterized by infectious rhythms and captivating melodies, creating an atmosphere of joy and celebration.
The Amapiano duo also recently dropped Ghost featuring Jayden Lanii and Malume Spura.
Faith Strings and T&T Musiq add depth and emotion to the track with their soulful and melodious vocals, while Mankay and Choco Dynasty's contributions bring a unique and modern twist to the song.
It's a track that celebrates the power of music to bring people together in dance and joy.
Mankay & Choco Dynasty – Dali ft. DJ Rhuu, Faith Strings, T&T Musiq